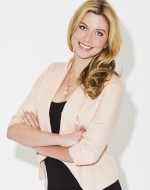 Born and raised in Southern California, Denise Denardo has an inherent love and knowledge of the historically and culturally rich and diverse neighborhoods that comprise Los Angeles. Well-traveled and naturally inquisitive, Denise communicates and relates easily to people from all walks of life.
She is committed to client satisfaction, whether it be guiding you through the process of purchasing or selling your home, these tasks are well-suited to her natural gifts of communication, professionalism and confidence. She prides herself on being dedicated to your needs and is always accessible for you.
Home buying and selling should not be a chore, but an adventure.  As your realtor, Denise will seamlessly help you through the process, so you will never become overwhelmed.  Her attention to detail, insider knowledge, and local connections will help to successfully navigate you through any real estate transaction.
Denise graduated from California State University, Long Beach with a B. A. degree in journalism and communications.  She is a member of the California Association of Realtors and the Pasadena Foothill Association of Realtors.