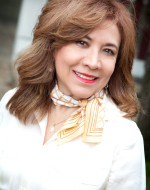 "Helping you is my business"
Excellent customer service is something that Angelica takes great pride in. With years of experience in the field, Angelica has earned a reputation for hard work and attention to detail.
As her passion for real estate has grown, she has also built a stunning relationship with her community members. Angelica enjoys volunteering for Habitat for Humanity. Angelica is both fluent in English and Spanish, giving her clients the confidence they need to complete a successful transaction. Along with her experience with single family homes, Angelica is a certified condominium specialist and as well as a certified interior designer.
Angelica is just a phone call away and would enjoy speaking to you about any of your real estate needs.
Agents' Listings