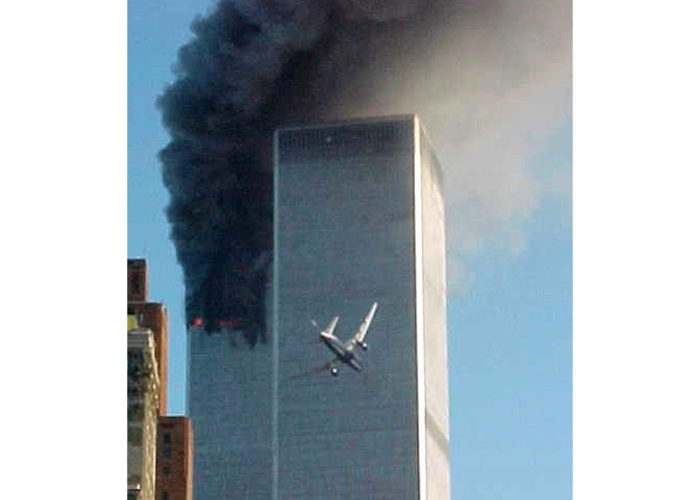 Seventeen years ago today, we witnessed the worst terrorist attack the country has ever faced. American Airlines flight 11 and 175 were hijacked and flown into the Twin Towers at the World Trade Center in New York, killing nearly 3,000 innocent people.
Today, Los Angeles remembers the people who lost their lives, and the people who gave their lives, with many ceremonies around the county.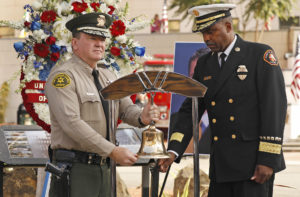 The annual Los Angeles Fire Department 9/11 Remembrance Ceremony at the Hotchkins Memorial Training Center took place this morning, in Elysian Park, where a huge steel column that was part of the lobby of the World Trade Center stands in memoriam.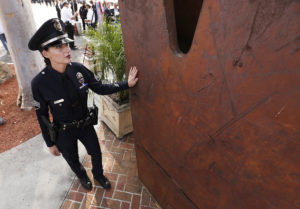 Earlier in the day, a tribute was planned for the decommissioned battleship U.S.S. Iowa, which now serves as a floating museum in San Pedro.
Rosemead also had their 5th Annual Remembrance Ceremony today at noon, where they raised flags, laid wreaths next to their September 11 Memorial in the Civic Center.
The Dodgers are hosting a pre-game tribute at 5 p.m. to first responders, men and women of the armed forces, and those who died on Sept. 11, 2011, including a moment of silence and a helicopter flyover.
The L.A. Fire Department will be holding a tribute at 6 p.m. to all victims and first responders at the 9/11 Memorial Fountain. The tribute will include a performance, and special guests.
The Huntington Beach Concert Band will perform at 6 p.m. at Lakewood's Patriot Day Concert. The event will include a  candle lighting ceremony, keynote speach from L.A. County Sheriff Lee Baca, and remarks from Mayor Steve Croft.
Finally, The L.A. Lawyers Philharmonic Orchestra will perform a free concert at 7 p.m. for the Beverly Hills 9/11 Memorial Concert. It will be held at the 9/11 Memorial Garden.