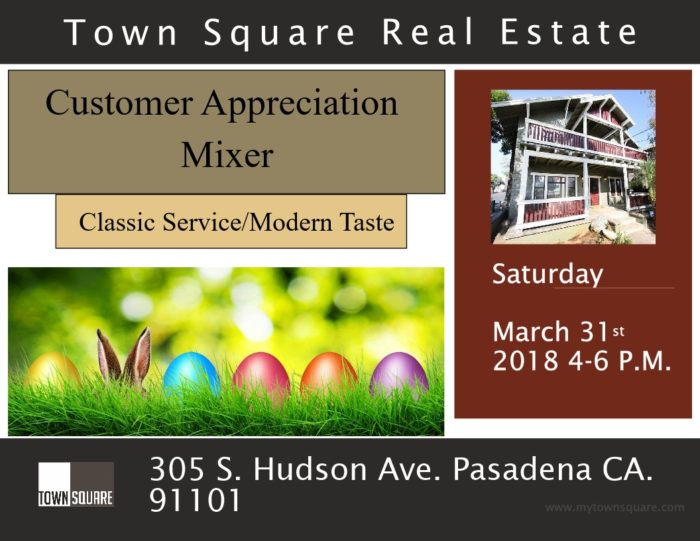 When: Saturday March 31st from 4:00-6:00 P.M.
Where: 305 S. Hudson Ave Pasadena CA. 91101
What: Cocktail refreshments, Good Cheer
Town Square Real Estate presents a customer appreciation mixer! Come out and enjoy a nice evening with our family here at Town Square. We will be providing snacks and refreshments for our guests. We can not wait to see all of you here at Town Square as we celebrate the beginning of spring!