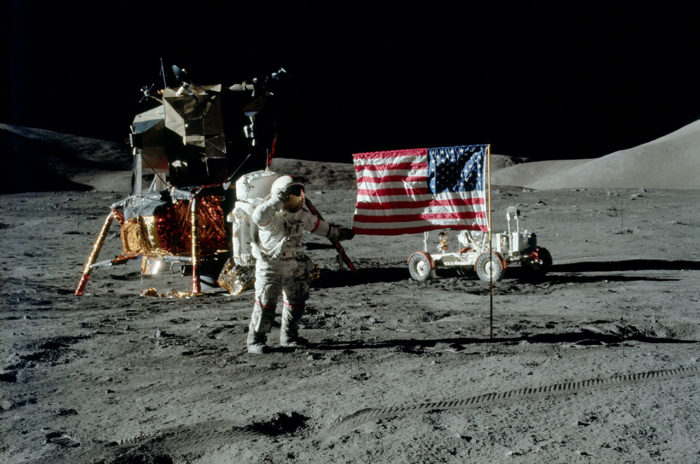 Tour NASA JPL
A Ticket to Explore JPL is an annual event where NASA's Jet Propulsion Laboratory in Pasadena, California, opens its doors to the public once a year. Visitors are offered a behind-the-scenes look and interactive demonstrations. You must reserve tickets for JPL's Open House in advance. Other opportunities to experience JPL include their monthly von Karman Lecture series and weekday JPL Tours.
Highlights
The mars rovers were designed and built at JPL. There is a life-size model of the Curiosity Mars rover; demonstrations from numerous space missions; JPL's machine shop, where robotic spacecraft parts are built; and the Microdevices Lab, where engineers and scientists use tiny technology to revolutionize space exploration.
Tickets
All tickets are first come first serve. Online ticket registration has not opened yet. We encourage you to join their online mailing list so you can be sure of an opportunity to reserve tickets when they become available.
Weekday Tours
If you are not able to make JPL's open house or you just can't get enough, the JPL Public Services Office offers free tours for groups and individuals on an advance reservation basis. Visitor parking is also free. All tours commonly include a multimedia presentation on JPL entitled "Journey to the Planets and Beyond," which provides an overview of the Laboratory's activities and accomplishments. Guests may also visit the von Karman Visitor Center, the Space Flight Operations Facility, and the Spacecraft Assembly Facility.
Parking
JPL offers free parking on site. Parking is easy to figure out; follow the signs for parking once you enter the JPL campus. There are four entrances, refer to the map at the bottom. For assistance call JPL Public Services at (818) 354-1234.
Food & Drinks
JPL offers a wide variety of food & drinks spread throughout the campus, refer to the map at the bottom.
ExplorePasadena.com