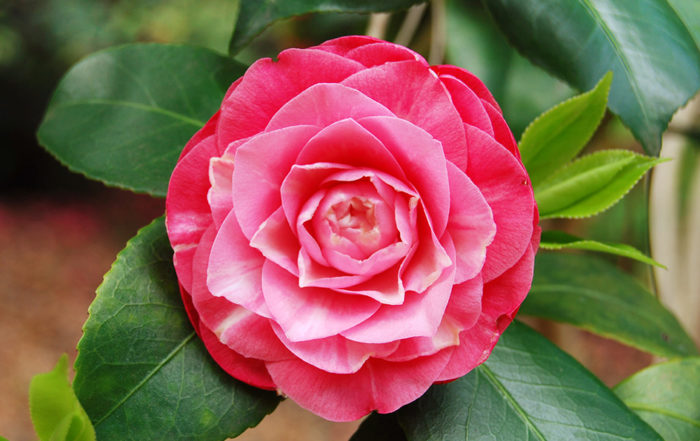 Camellias Festival
Descanso Gardens is home to North America's largest Camellia collection and they are celebrating their bloom all February long. In order to highlight these shade-loving, small trees that can be found in remarkable range of colors, forms, and sizes, Descanso Gardens will have activities such as Camellia walks, Shakespeare's Love Scenes and Sonnets, Tea Mixology Workshop and flower arranging demonstrations.
Shakespeare's Love Scenes and Sonnets
Ensemble Shakespeare Theatre returns to Descanso Garden's to perform  Shakespearian love scenes and sonnets in the garden. Meet at Center Circle and join the players on a walk to the Camellia Forest where the performance will begin. The performances are free and no advanced registration is required.
PERFORMANCE SCHEDULE
Saturday, February 10, 2018 | 11 a.m. and 1 p.m.
Sunday, February 11, 2018 | 11 a.m. and 1 p.m.
Saturday, February 17, 2018 | 11 a.m. and 1 p.m.
Sunday, February 18, 2018 | 11 a.m. and 1 p.m.
Flower Arranging Demonstrations
Join George Harrison, the president of the Pacific Camellia Society, as he leads floral arranging demonstrations using camellias from Descanso Gardens. The demonstrations will take place Saturday, February 24 at 3 p.m. and Sunday, February 25 at 1 p.m. The demonstrations free with admission and no advanced registration is required.
Tickets
General | $9
Seniors 65 and over/Students with ID | $6
Children (5 to 12 years) | $4
Descanso members and children under 5 are free.
About Descanso Gardens
Located on 160 acres, Descanso Gardens features forests, streams, a lake, and a bird sanctuary highlighted by 80 acres of colorful flowers, including camellias, lilacs, and roses.  Descanso Gardens is an urban retreat of year-round natural beauty, internationally renowned botanical collections and spectacular seasonal horticultural displays.  Descanso Gardens welcomes 350,000 visitors annually. The principal collections include California native plants and oak woodlands; one of the largest concentration of camellia plants in the Western Hemisphere; a rose garden with specimens from all corners of the globe; and significant presentations of lilacs, maple trees, cherry trees and iris. Descanso Gardens has been designated an International Camellia Garden of Excellence by the International Camellia Society.
www.VisitPasadena.com